Recommendations by MILSET
Why participate?
Participant benefits
Expo-Sciences is not competitive. No one is your rival
Gain experience in explaining your project to different audiences
Develop and practice language skills
Make new scientific, and social contacts
Possibility to develop collaborations with similar projects or colleagues of other countries
Making contacts with other youth STEAM organizations
ESV ice-breaking activities
Scheduled time to visit other projects
You will receive a pack of ESV-stickers of the following categories:

REAL SOLUTION TO A REAL PROBLEM



Please place the stickers on the project(s) that you consider fitting to the categories
The «Flag stickers» could be used to exchange as souvenirs with other projects
Project presentation
Each project is provided with a horizontal stand 1,5 x 1 meter
There are two main things to think about: PRESENTATION and POSTER DESIGN
Presentation tips
PREPARATION
Show confidence and mastery of the topic
Think about how you could adapt your presentation to different audiences: children, youth, scientists, the public
Make a good first impression: Be polite & smile!
PRESENTING TO VISITORS
Start with a 30-second introduction to describe the essence of your project
Ask if the listeners have questions or would like more information – some will say "No, thanks."
Develop two longer versions of your presentation:

3 to 5 minutes for those who are interested after your introduction

8 to 10 minutes for experts or those deeply interested in your project
BE ATTENTIVE
Does the person understand what you are saying or are they confused? Adapt your explanations accordingly
QUESTIONS
Ask visitors simple questions to find out what they know about your topic
Learning important terms and keywords for your project in Kazakh language could help you with visitors
INTERACTIVE ACTIVITIES
Attract more visitors by inviting them to participate in an experiment, demonstration, or quiz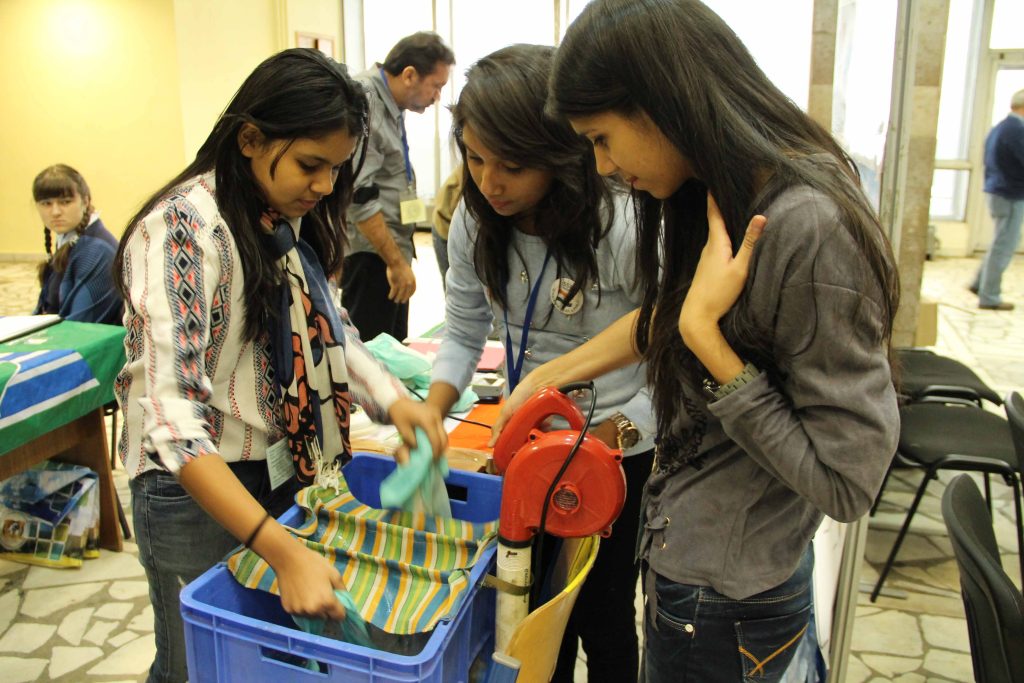 SYMBOLS OF YOUR COUNTRY
You are an ambassador of your country
Add materials like a flag, a map, photos, and information about your country to your stand
Bring pins, coins, and small souvenirs of your country to exchange with others
Political images and messages are not permitted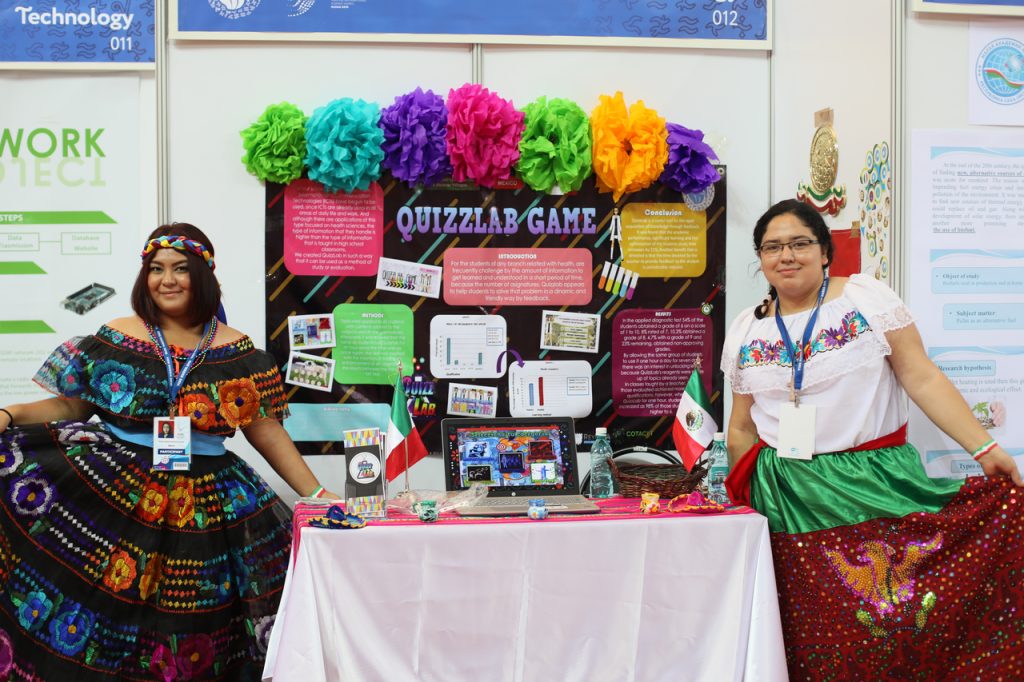 Poster design
You may have already prepared your poster, but if you can modify it, please consider:
Title: make it short, informative, and interesting
Describe your work: introduction, aim, method, results, conclusions, bibliography
Use large type so visitors can read it from 1-2 meters away
Be creative: use different colours, proportions, elements of different sizes
The following slide shows a simple draft of a poster